Four industry insiders bring their expertise in partnership with the Rock Lititz Community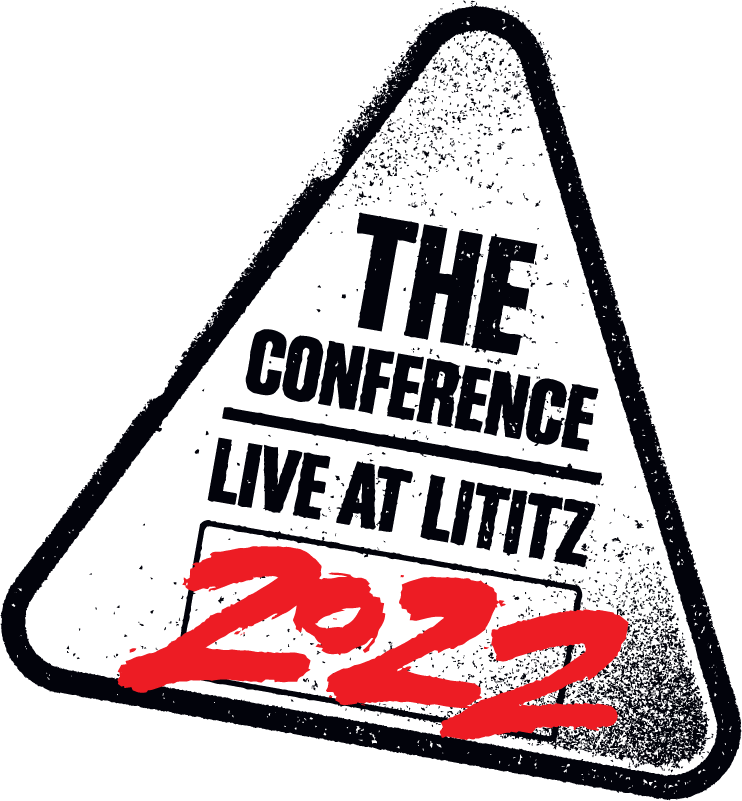 LITITZ, PENNSYLVANIA, July 7th, 2022 —After decades of working with some of the biggest names in live music, four industry leaders are coming together to launch a professional conference unlike anything that has come before it. In partnership with the Rock Lititz Community, CJMS (Charlie Hernandez, Jake Berry, Marty Hom, and Stuart Ross) are launched ticket sales on July 7th, 2022 for THE Conference: Live at Lititz.
The three-day conference will take place from December 7th to the 9th, 2022 on the Rock Lititz campus in Lititz, Pennsylvania. THE Conference: Live at Lititz will deliver interactive, dynamic content to foster the next generation in live-music production. With diverse panels, one-on-one conversations, product demonstrations, tours, and networking opportunities, attendees will leave with mindful ways to launch or take the next step in their live-music production careers.
Registration for this event is brought to you by our All-Access Sponsor, Private Jet Services. Tickets can be purchased starting on July 6th, 2022 at the conference website: theconferenceliveatlititz.com. Information on the event digital app experience and the full agenda will be released in September to ticket holders.
"Time––and tours––may have passed, but our passion for this industry has only grown over the years. It is so important to us that we leave it better than we found it for the next generation of live-music professionals. That is what THE Conference: Live at Lititz is all about," says Charlie Hernandez.
THE Conference: Live at Lititz is a conference series for live-music industry professionals at all stages of their career.
If you would like more information about the conference, please call Emily Cassidy at 717.333.3550 or email info@theconferencelive.com.
Stay connected with us at www.theconferenceliveatlititz.com